Addressing health promotion in sport: Lessons learned from the Health Promoting Sports Clubs Policy Audit Tool Project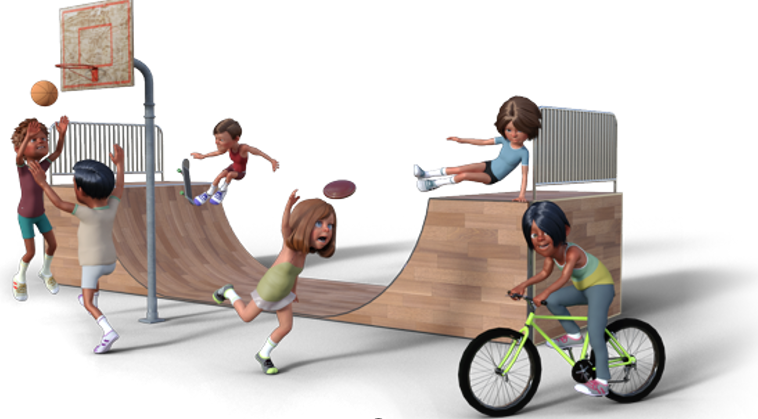 As part of a three-year Marie Curie Fellowship funded by the European Commission, Associate Professor Aurélie van Hoye and Professor Catherine Woods (PAfH, University of Limerick) set out to develop a tool to support the design and implementation of health promotion policies and actions by sports clubs. In this blog, Marie Curie Fellow Aurélie Van Hoye and Prof. Catherine Woods highlight several issues relevant to the promotion of health though sports clubs in Ireland and outline several resources which arose from the project that can help sports clubs address the challenges they face to make health promotion part of their routine work.
Sport clubs welcome approximately 96 million participants across Europe, making them a unique place to support people's growth and development. Indeed, sports clubs core business is about providing opportunity for people to practice physical activity, which is recognised as a key factor in preventing obesity and chronic disease. Therefore, sport practice as a contributor to overall physical activity has been identified as a major factor positively influencing participants' mental, physical, social and community health.
Nevertheless, sports clubs are also a place where unhealthy behaviours could take place, especially in regards to eating, alcohol consumption, and instances of harassment or violence. Several scientists have flagged the "myth of healthism" in sport, highlighting the important benefits of physical activity in an unhealthy environment in regard to other health behaviours.
In 2007, policy-makers at the European level launched a call in the 'White Paper on Sport' to address the unexploited health promotion potential of sports clubs. This call has not been answered, as only 26% of European countries reported having health promoting programs in sport in place in the last European Union physical activity monitoring framework survey. Moreover, this indicator is one of the few which is not progressing in the last decade. To tackle this challenge, our research team has addressed the following question: how to support sports clubs to develop health promotion?
What support do sports clubs require?
A recent study among 239 Irish sports clubs' representatives has shown that sports clubs would like to have support from their National Governing Bodies (NGBs), Local Health Authorities and Local Sports Partnerships to be able to put health promotion on their agenda and foster discussion in the club on how to integrate health promotion in their development plan. They would also like to have ready to use material, such as signage and a toolkit for organising health promoting events developed by professionals related to Sport Ireland and their NGBs. Finally, monitoring tools and surveys to evaluate the impact of their health promotion activities were requested.
What do International and National Governing Bodies need to overcome?
Having heard sports club's needs, and their requests directed especially towards NGBs, we conducted a literature review collating 35 studies worldwide to identify major barriers hindering them from promoting health. The five most important obstacles to overcome were (1) lack of qualified volunteers, (2) lack of knowledge on how to implement health promotion (what to do, how to do it), (3) lack of financing from NGBs to sports clubs to put the activities in place, (4) lack of high quality information from international guidelines, and (5) the habit of the sport sector to work in a reactive manner, from crisis to crisis, and not in a proactive way.
Do national public policies answer sports clubs requests?
Considering the voluntary nature of sport and its limitations, we conducted an extensive examination of the Irish national public policies to find what kind of support from Irish decision-makers sports clubs could benefit from. A systematic search was undertaken on gov.ie, the website collating Irish policy documents, and interviews were conducted with 11 decision-makers. We identified 49 actions in 17 policy documents across six sectors: sport and health being the biggest contributors, but contributions from sectors such as education, justice, rural development, and children and youth were also identified. Among the reviewed actions, most of them focused on physical activity promotion (13), women in sport (8), and disability in sport (8), which shows the commitment at different levels of government for physical activity promotion through sport, but also highlights the limited support available for sports clubs wanting to target other health behaviours. Moreover, no monitoring system or evaluation was in place. Similarly, no national coordination, no advocacy campaign or event were identified, limiting the visibility of health promotion in sports clubs in the Irish policy landscape. Finally, almost half of the policy actions were dedicated to education or knowledge enhancement, which is not directly aligned with the sports clubs' requests mentioned earlier, especially in regards to advocacy, development of a clear health promotion agenda and monitoring.
How to tackle this multi-level challenge: Available tools
As part of the outcomes of the Health Promoting Sports Clubs Policy Audit Tool project, a Marie Curie Fellowship funded by the European Commission, our team has created toolkits usable by different actors, in collaboration with experts and the World Health Organisation. The e-PROSCeSS tool assesses the perceptions about health promotion of sports clubs' managers, coaches and sport participants. The Health Promoting Sports Federation implementation guidance will be released shortly and will help International and National Governing Bodies to evaluate their actions regarding health promotion, but also find tools and strategies to apply. The Health Promoting Sports Clubs National Audit Tool caters for the needs of national policy makers and helps to comprehensively review the government's support to sports clubs. All these toolkits, and more, can be found on our website https://healthpromotingsportsclub.com/.
If you have any questions or comments relating to this work, please contact Aurélie Van Hoye (aurelie.vanhoye@ul.ie).
Twitter: @aureliehoye; @PAfH_UL