I-PARC Conference 2023 – Save the Date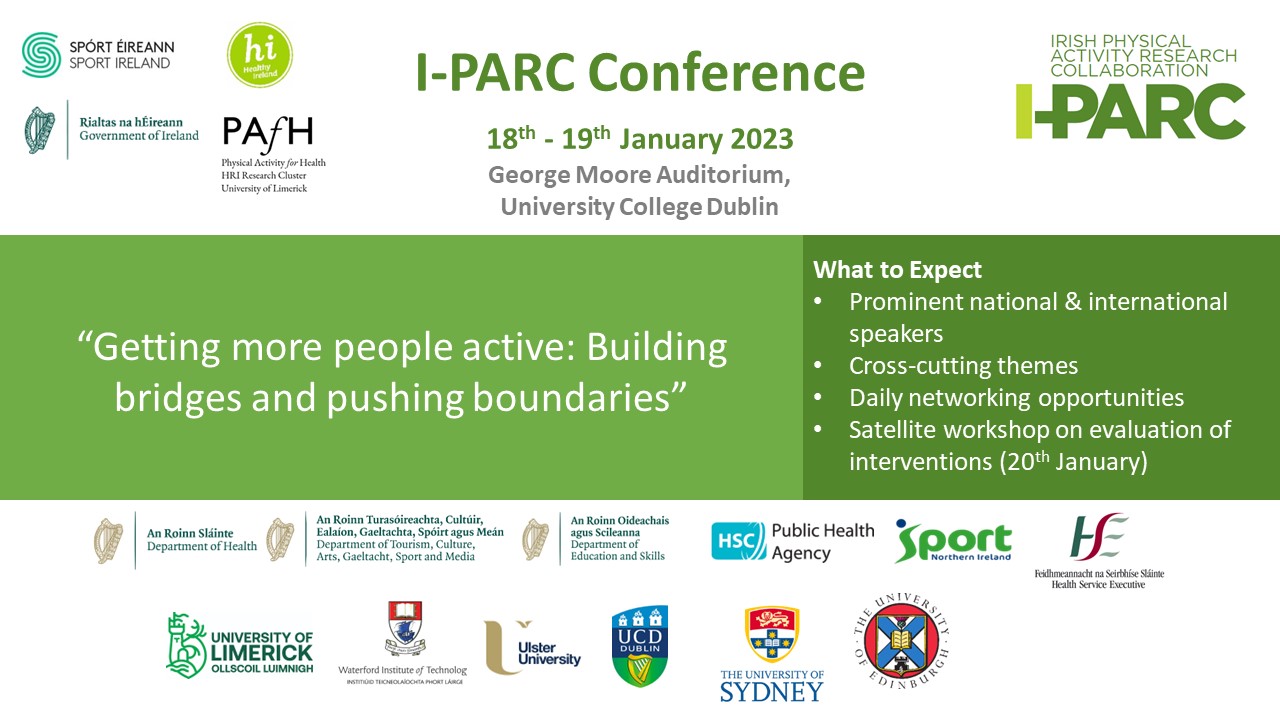 We are delighted to announce the 2023 I-PARC Conference "Getting more people active: Building bridges and pushing boundaries". Excited to be returning to a face-to-face event which will take place in University College Dublin from 18-19th Jan'23. Attendees can expect: Prominent national & international speakers, Cross-cutting themes, Daily networking opportunities, and a Satellite workshop on evaluation of interventions will take place on 20th January.
The combination of sessions will bring together speakers from various sectors to share their key learnings and experiences of physical activity promotion. Watch this space, and save the dates in your diary, as we plan to bring you more information regarding these speakers soon.
This event is funded and co-hosted by the partners involved in the Irish Physical Activity Research Collaboration.