Marchathon 2020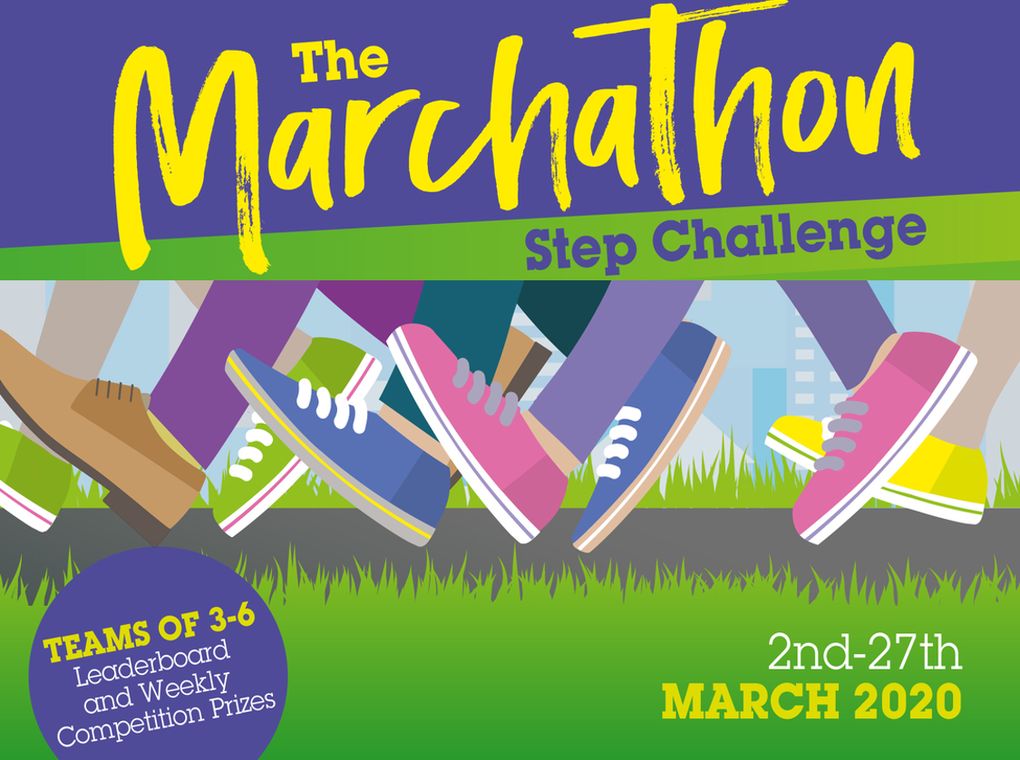 Marchathon is the annual Smarter Travel Workplaces & Campus Walking Challenge that runs in March each year. This year it is open to Workplaces & Campuses who are Partners of the Smarter Travel Campus Programme. There are lots of prizes to be won and fun to be had, so why not get your organisation involved!
The aim of the challenge is to encourage staff and students to walk more, in particular on their journey to work/campus and aiming to increase their steps throughout the challenge. Participants are asked to form a team, register online, dust off their step counter (or download an app) and get walking for the month of March.
The 2020 Challenge will run from Monday the 2nd to Friday the 27th of March.
Workplace/Campus Registration: If your workplace or campus would like to take part please contact stepchallenge@nationaltransport.ie
For more information on the challenge visit http://www.marchathon.ie