Participation Statistics and BeActive Day 2020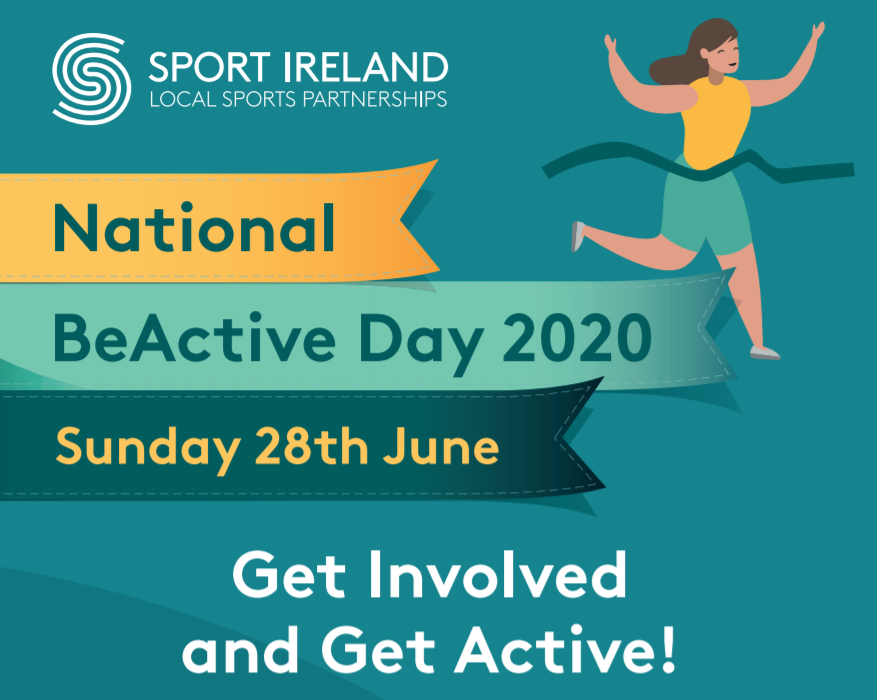 Update regarding the impact of COVID-19 restrictions on physical activity
During May, Sport Ireland and Ipsos MRBI published the updated figures regarding the "Impact of COVID-19 Restrictions on Sport and Recreational Walking". The key findings from the report noted that:
Irish adults had become increasingly active, making use of additional free time and good weather conditions.
The number of people playing sport was increasing during each wave, with numbers now back to a similar post restrictions level.
Half of adults (52%) were achieving the current guidelines of 30 minutes or more of moderate-to-vigorous physical activity.
Overall, the number of inactive people had declined by 8% during the period of the COVID-19 restrictions.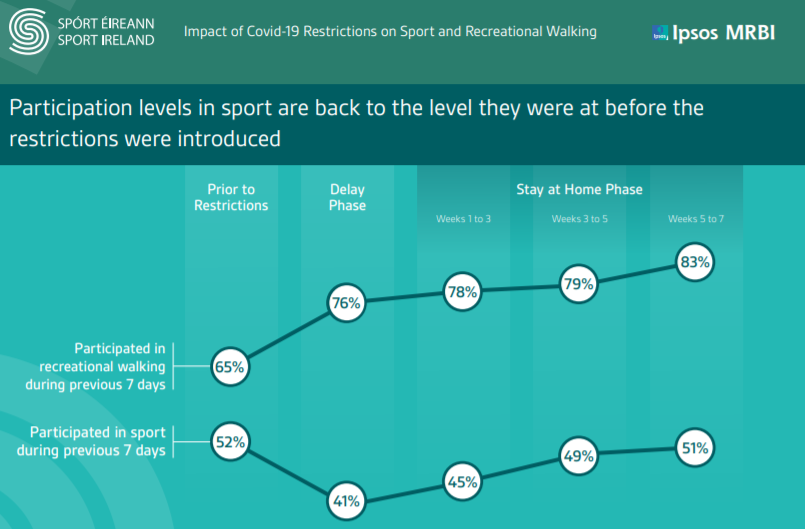 You can read the full report by clicking here.
The figures regarding team sports are expected to change over the coming weeks, with the reintroduction of training in sports such as hurling, Gaelic Football, and soccer. Remember to abide by the rules and look at the useful information provided by your organisations regarding the return to play.
2019 Local Sports Partnership Annual Report
This week, Minister Griffin and Sport Ireland Chief Executive, John Treacy, launched the 2019 Local Sports Partnership Annual Report, showcasing the work of the LSP network and its partners in 2019. Some of the key findings show:
466,380 people (51% female) participated in over 1,400 locally delivered participation initiatives.
94,270 additional participants took part in interventions supported by the LSP network, including Daily Mile, parkrun, Playground Markings, Chalk-free play, and Active Homework initiatives.
Over 10,000 Sport Leaders and Volunteers completed 6,896 Safeguarding Courses.
Over 24,000 peole with a disability took part in LSP initiatives with an additional 2,649 people trained across Cara's Disability Awareness, Autism in Sport & Disability Inclusion Training and Education programmes.
Check out this extremely informative LSP_infographic here.
You can read the full 2019 LSP report by clicking here.
BeActive Day 
Sport Ireland are challenging the population to take part in National BeActive Day on Sunday June 28th 2020. Check out how you can become involved in the graphic below and visit the website by clicking here to get your BeActive Day Booklet, Poster and Downloadable Certificate.