Public Health Matters: New online course to help healthcare professionals support older people to be more physically active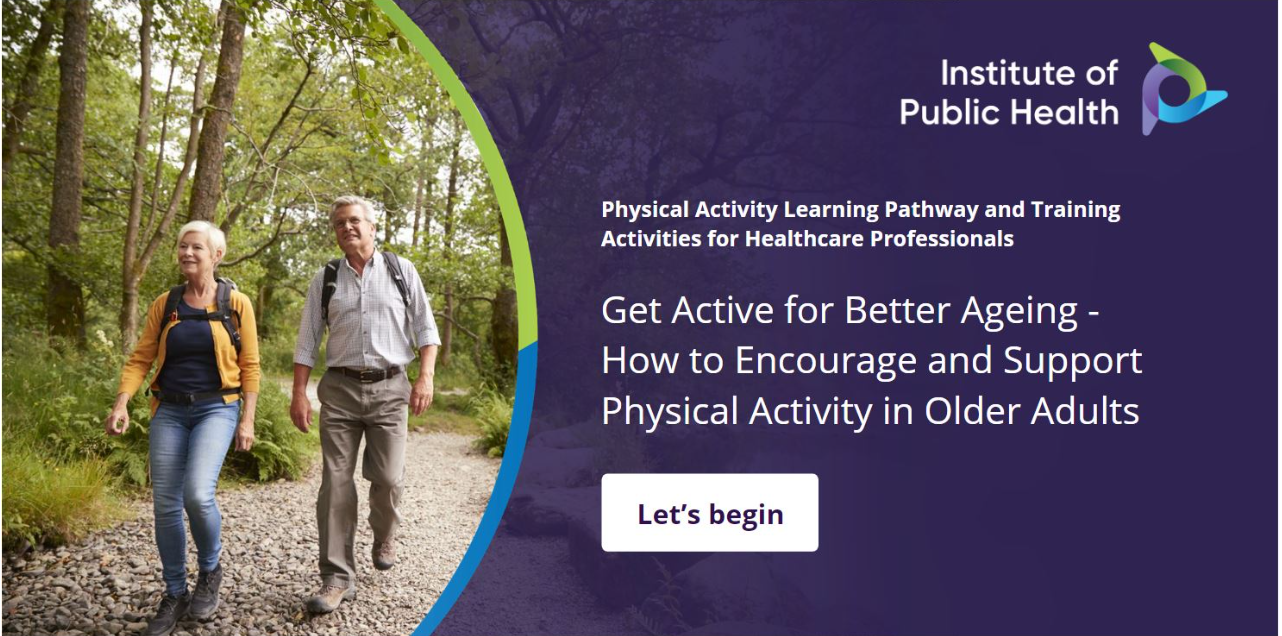 The Institute of Public Health (IPH) recently launched a free online learning pathway developed to help general practitioners, nurses, physiotherapists, and occupational therapists, to support older people to have more physically active lives.
The 'Getting Active for Better Ageing' pathway sets out key facts, information and guidelines on physical activity, and tools on how to support behaviour change in older adults, as well as other essential resources. It can be completed at your own pace and can be tailored to your area of interest.
This course was developed following research findings, published by the Institute of Public Health in 2021, that identified the need for tailored education, training and resources to support healthcare professionals to promote physical activity in routine practice. It was produced with the help of an advisory group of representatives from general practice, physiotherapy, occupational therapy and nursing.
The 'Getting Active for Better Ageing' pathway is available on IPH's Public Health Matters app and desktop platform and we will be periodically updating and developing new content.
The Public Health Matters app is free to download on the Google Play (Android) and iTunes store (Apple) and a desktop version will also be available at https://learning.publichealth.ie/.
If you have a query about this course or IPH's Public Health Matters platform please email communications@publichealth.ie.