Active HOME Week (27 April – 3rd May)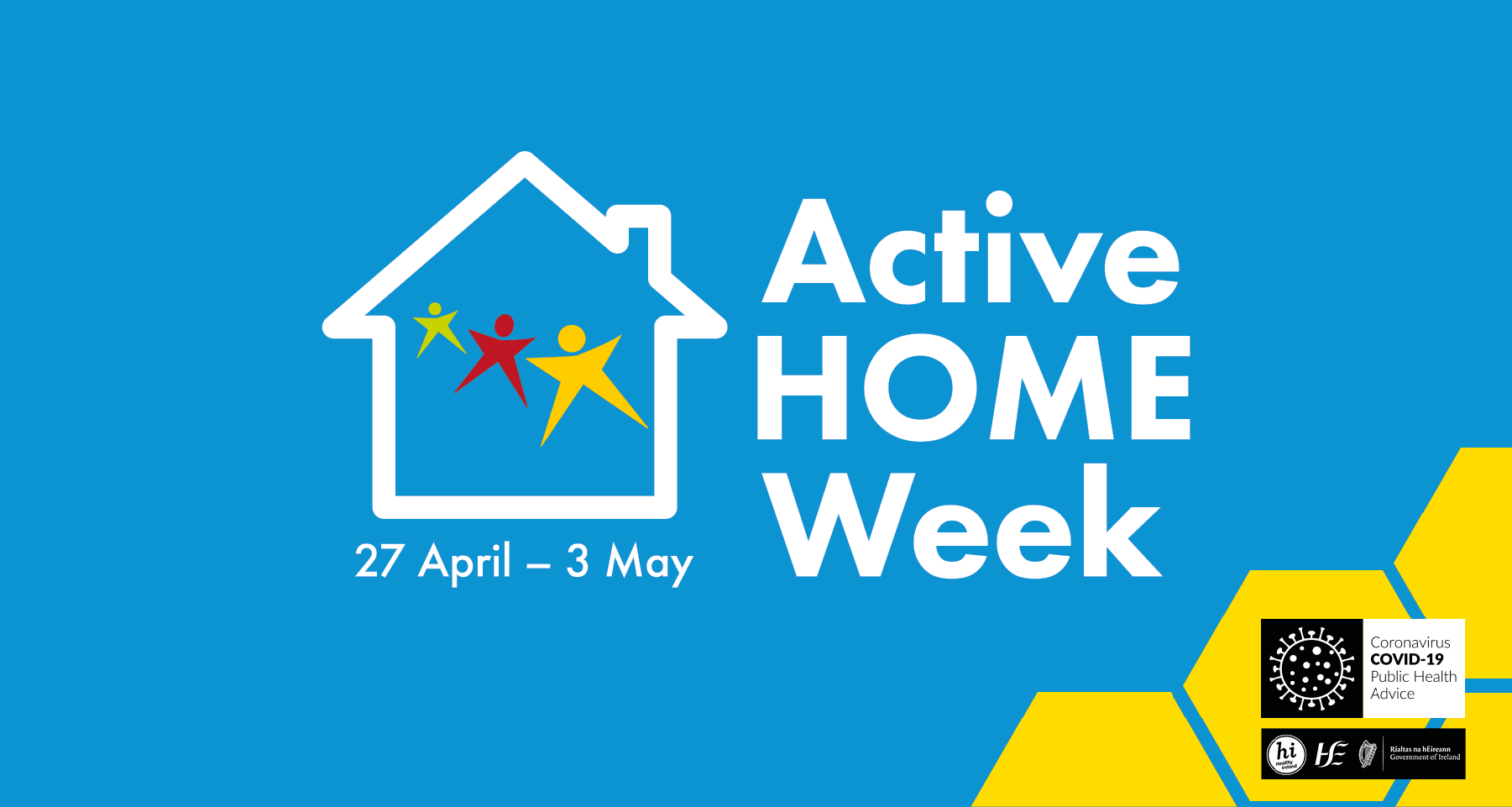 The Active School Flag is awarded to schools that strive to achieve a physically educated and physically active community. The process aims to get more schools, more active, more often.
National "Active SCHOOL Week" takes place every April and is a very enjoyable part of the school year for many children. This year, due to COVID-19, it is not possible to go ahead so schools and families are being invited to participate in the "Active HOME Week" challenge instead.
What is "Active HOME Week"?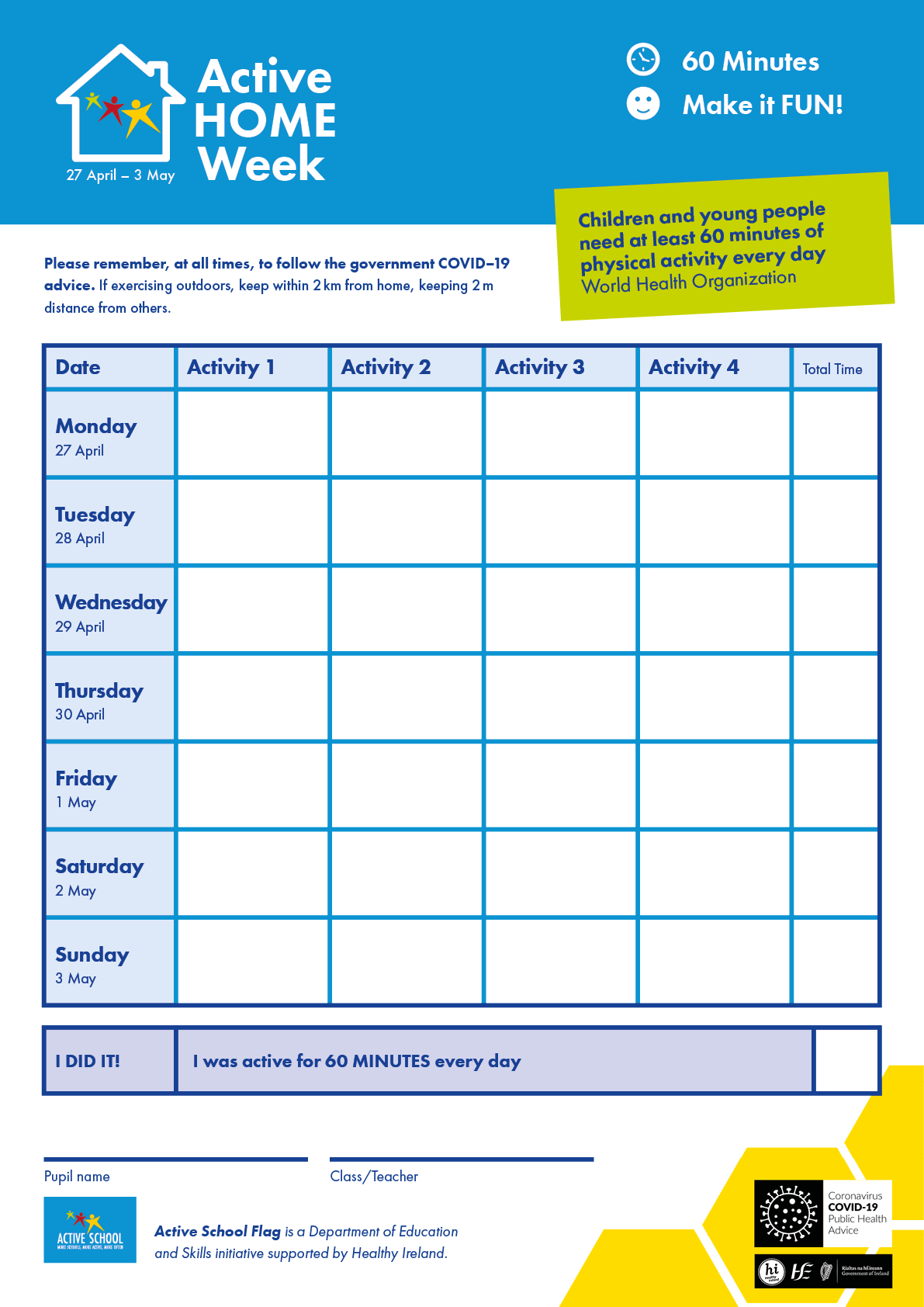 The aim of this initiative is to motivate young people to keep physically active by trying out new activities, taking on challenges and having fun with family activities. To complete the challenge, young people have to find 4 different ways of being active every day, ensuring that they achieve 60 minutes or more of physical activity. You can download your "Active HOME Week" Challenge Chart by clicking here.
The idea of the Active Home Week challenge is to:
Reach out to parents to support the work that is taking place in their school.
Raise awareness about the fact that children and young people need, at least, 60 MINUTES of physical activity every day.
Support parents by providing them with ideas and a challenge format to encourage children and young people to build physical activity into their day.
Encourage young people to find NEW ways of being physically active that they ENJOY.
Ideas to keep children active during "Active HOME Week"?
To help people participate in Active HOME Week, a number of useful resources have been developed and shared on the Active School Flag website. These include the:
Beyond the Classroom 'PE at HOME' videos, which provide a useful resource for helping engage parents in their child's physical literacy journey.
Let's Get Active at Home programme, which provides ideas of different physical activities and education resources.
IDEAS Word Cloud, which provides a range of excellent ideas, resources and challenges that have been shared by local and national agencies. A lot of these ideas, and more, can be found on the Active School Flag Twitter.