An Integrated Exercise Practitioner in Wexford's Mental Health Service: A changing landscape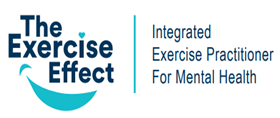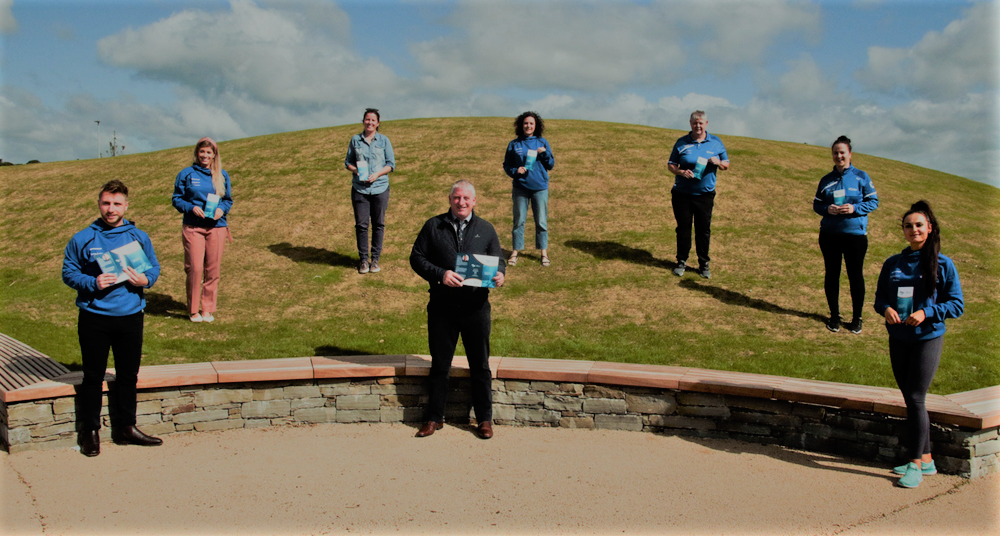 Dr Evan Matthews, Waterford Institute of Technology & Anna Flynn, Sports Active Wexford (Local Sports Partnership) and Wexford Mental Health Services (HSE) on behalf of the Exercise Effect Steering Committee.
Internationally, the role of exercise practitioners working as part of multi-disciplinary mental health teams has seen rapid development, reflecting an overall mounting body of evidence for exercise as a prophylactic and therapeutic resource, solidified by a 2018 position paper on therapeutic physical activity in mental health care led by Dr Brendon Stubbs (KCL). However, Health Service Executive (HSE) mental health services in Ireland have been slow to keep-up with this emerging role with respect to recognition and resourcing within services, something that we outlined in a 2018 article published in the Irish Journal of Psychological Medicine. The likely consequences of this gap is a sluggish looking mental health service and a lack of therapeutic opportunity for service user with serious mental health diagnoses. Our project innovation – 'The Exercise Effect', we hope, marks a turning point in the landscape of integrated therapeutic physical activity in Irish mental health services.  
Seizing an opportunity in 2019, a longstanding collaborative consortium involving Wexford Mental Health Services (HSE), Sports Active Wexford and Waterford Institute of Technology, leveraged the SláinteCare Integration Fund to establish 'The Exercise Effect' project which sees the first integrated exercise practitioner (Anna) within HSE mental health services (Pilot in South Wexford). Anna is a highly qualified specialist employed by Sports Active Wexford. Through the partnership structures of this project, Anna has full mental health service permeation, giving her multidisciplinary mental health team access and service user care plan contribution. Anna provides one-to-one exercise with service users, but also has a special focus on promoting and supporting community-based activity among service users in non-acute community adult services, psychiatry for later life services, rehabilitation and recovery services and child and adolescent services in the region. The 'Exercise Effect' is delivering the 'right care, the right place and the right time', as the SláinteCare mantra goes.
Despite being launched at the height of the pandemic, the programme has adapted to numerous challenges presented by COVID-19 to ensure that Anna continues to provide a valuable service to those who are among the most at-risk from the broad reaching effects of the pandemic. Anna has continued to work one-to-one with service users, developing programmes and supporting service users in aerobic activity, resistance exercise training, mindfulness, yoga, pilates, and HIIT, delivering a service based on needs (which now includes online-delivery and behind glass interaction!). While the originally planned group-work has had to be shelved for the moment, Anna still provides a key link between individuals and community-based physical activity and well established resources provided by Sports Active Wexford. In this regard Anna's role is a key gateway for community integration and a demonstration of the need for such specialist roles with respect to exercise expertise and therapeutic compassion and reassurance.
As the project moves into its final quarter of work for the current funding wave, the benefits of this novel service are beginning to emerge through conversations and observations, including increased independence among some of the programme participants and the seemingly never-ending referral list for Anna to manage. The below quote is from a service provider in one of the relevant services and describes the benefits of Anna's one-to-one interventions with a service user.
"That particular lady would have tried independently to make positive changes to her physical activity level for many many years in order to improve her mood and better manage her pain, however was unable to do so until she had a very tailored programme and continued support and motivation from the Integrated Exercise Practitioner"
Our WIT research team are working hard to capture key service user outcomes data and important implementation data, such as health economics from this pragmatic intervention. While hesitant to pre-empt the success of the programme, our WIT team hopes to provide a road map for future service development in this area, and to strengthen the evidence base for exercise as a routine mental health therapeutic in services. Watch this space!
For more information on this project contact: Fran Ronan, fran.ronan@wexfordcoco.ie (Sports Active Wexford). For detail on the research evaluation contact: Dr Evan Matthews, ematthews@wit.ie or @evmatthewsWIT