New Position: I-PARC Coordinator- National Sports Development Organisation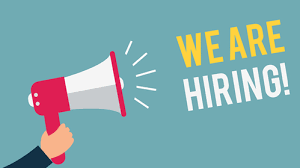 As the I-PARC HRB applied partnership award funding is coming to an end (March 2021), the national sports development organisation, government departments, HSE and Healthy Ireland have come together to offer a Full-Time position for an I-PARC coordinator for a 2 year period. The coordinator would be employed on a 2-year agency contract on a HEO standard salary scale and would be working from the Dublin 15 location. To view job description and apply click here. 
Sustaining I-PARC for a further two-years would enable the development of a systems approach to increase Physical Activity levels for the whole of Ireland, the dissemination of the three I-PARC toolkits and provide capacity building opportunities to support the use of these toolkits.
Roles and responsibilities of the coordinator include but are not limited to;
Foster on-going multi-sectoral collaborations with partners from policy, academic and practice
Oversee the successful sector wide implementation, dissemination and training for all three I-PARC toolkits (Analysis of Physical Activity Promotion, Evaluation and Implementation) by transferring them online.
Evaluate the impact of I-PARC on an annual basis in a manner that is consistent with the organisation's evaluation approaches.
Scope the development and maintenance of a centralised National I-PARC database by linking in with stakeholders in Ireland and abroad.
Host the annual I-PARC conference.
Identify and support applications to host International Physical Activity Conferences and Congress in Ireland (Such as HEPA Europe 2023)
Regularly maintain and update the I-PARC website and Social media handles
The applicant is required to have a relevant third level qualification, a minimum of 2 years' relevant experience, the ability to communicate effectively and build strong relationships with all stakeholders, a keen interest in Physical activity Research and Evaluation in Ireland, along with other knowledge, skills and abilities.
Closing date for applications is Friday 19th March at 5pm. Click here to apply now.