Does the Olympic Games increase population physical activity?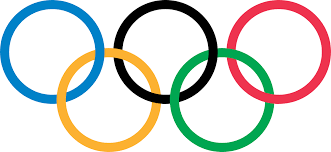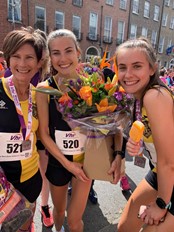 Author: Prof Niamh Murphy, Department of Sport and Exercise Sciences, School of Health Sciences, Waterford Institute of Technology
As the Tokyo Olympic Games began, a small celebration was taking place amongst physical activity researchers as the medical journal, the Lancet, published an issue dedicated to physical activity. One of the papers in the series was led by Prof Adrian Bauman, who is an expert advisor to I-PARC, and I was fortunate to be part of the team working on the paper. It's hard to believe that it is 15 years since I spent a year working with Adrian in the School of Public Health at the University of Sydney where we published a paper questioning whether mass events such as the Olympics are 'bread and circuses' which appease and entertain the populace or whether they have real public health potential. This work led to myself and Dr Aoife Lane of AIT conducting a series of studies on the impact of mass events in Ireland, with suggestions for agencies on how to harness their public health potential, which was funded by Sport Ireland. Findings from some of this work can be found below. Now, in 2021, thanks largely to Adrian Bauman's vision, leadership and tenacity, he led a team of us towards publication of this Lancet article entitled 'An evidence-based assessment of the impact of the Olympic Games on population levels of physical activity"
The Olympic Games represents an important opportunity to promote population-level physical activity and our paper provides an overview of the available evidence. For the host city, the Olympic Games contribute to sports facilities, sport education, sports volunteering and foster elite training programmes but the question is whether these 'trickle down' to the community through generating increased interest in physical activity or sport and hence to more people becoming more active. The notion of community physical activity or sport legacy only became evident in bid documents or post-Olympics reports from 2007/8. The London Games famously aspired to 'inspire a generation'. Where population survey data existed for Olympic host countries (summer and winter games)we examined temporal trends in sport and physical activity participation and presented the average post/pre Olympics physical activity prevalence ratios. With the exception of Beijing and Nagano, the synthesis of available evidence indicates no change in the prevalence of physical activity or sport participation. Analysis of Google Trends data shows that the London Games spiked an interest in searches for the topic 'exercise'. So, by themselves, Olympic Games have not improved population wide physical activity…but they may be an important missed public health opportunity. Similarly, mass community physical activity events are often 'one-off' annual events which encourage social connection, charitable sponsorship and community spirit but they often attract people who are already active and relapse to low levels are often seen post-event.
The question is, what can we, in Ireland, learn from this evidence? The first is that strong inter-agency partnerships are crucial to sustained promotion of community physical activity and these same partnerships can be harnessed through organising mass events. I-PARC is a good example of this sustained inter-agency partnership and perhaps we could reach out to charities, and event managers to harness the potential of big occasions to promote physical activity. There is no quick fix. Creating an activity culture takes time, and sustained efforts from all partners is needed.
Additional resources:
Lane, A., Murphy, N., Bauman, A. (2008) Final report, Sport Ireland. Do major events make people more active?
Murphy, N., Lane, A., Bauman, A. (2014) Leveraging mass participation events for sustainable health legacy
Lane, A., Murphy, N., Bauman, A. (2013) An effort to 'leverage' the effect of participation in a mass event on physical activity