The Lancet: Experts call for urgent action to improve physical activity worldwide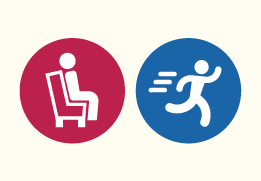 Editorial: PA is an essential human need beyond and independent of COVID-19
Worldwide progress to improve physical activity has stalled; overall deaths associated with inactivity remain at more than 5 million people per year.
Exercise during lockdown was considered an essential activity by many governments world wide, just as much as food, shelter and seeking medical care
Need to integrate PA into the way people lead their lives everyday so that physically active choices (public transport, active travel, mandatory PE in schools and after school activities) become natural
Paper 1: More progress needed to improve physical activity among adolescents
Dr Esther M F van Sluijs,

Prof Ulf Ekelund, Dr Inacio Crochemore-Silva, Regina Guthold, Prof Amy Ha, Prof David Lubans, Adewale L Oyeyemi, Dr Ding Ding, Prof Peter T Katzmarzyk.
No progress has been made to improve adolescent physical activity since 2012, with 80% still not meeting WHO physical activity (PA) guidelines.
There are significantly high numbers of adolescents who never walk to school (40%) and who sit more than 3 hours per day (excluding school and homework; 25%).
Screen time was examined, including watching television and playing video games, up to 60% of boys and girls engage for ≥2 hours per day. However little is known about its impact on cardio-metabolic and mental health.
Virtual schooling and social distancing have significantly reduced PA which could have lasting effects.
Adolescents make up nearly 25% of the world's population and ensuring they have a supportive social and physical environment for PA will have a positive knock on effect of the health in the next generation.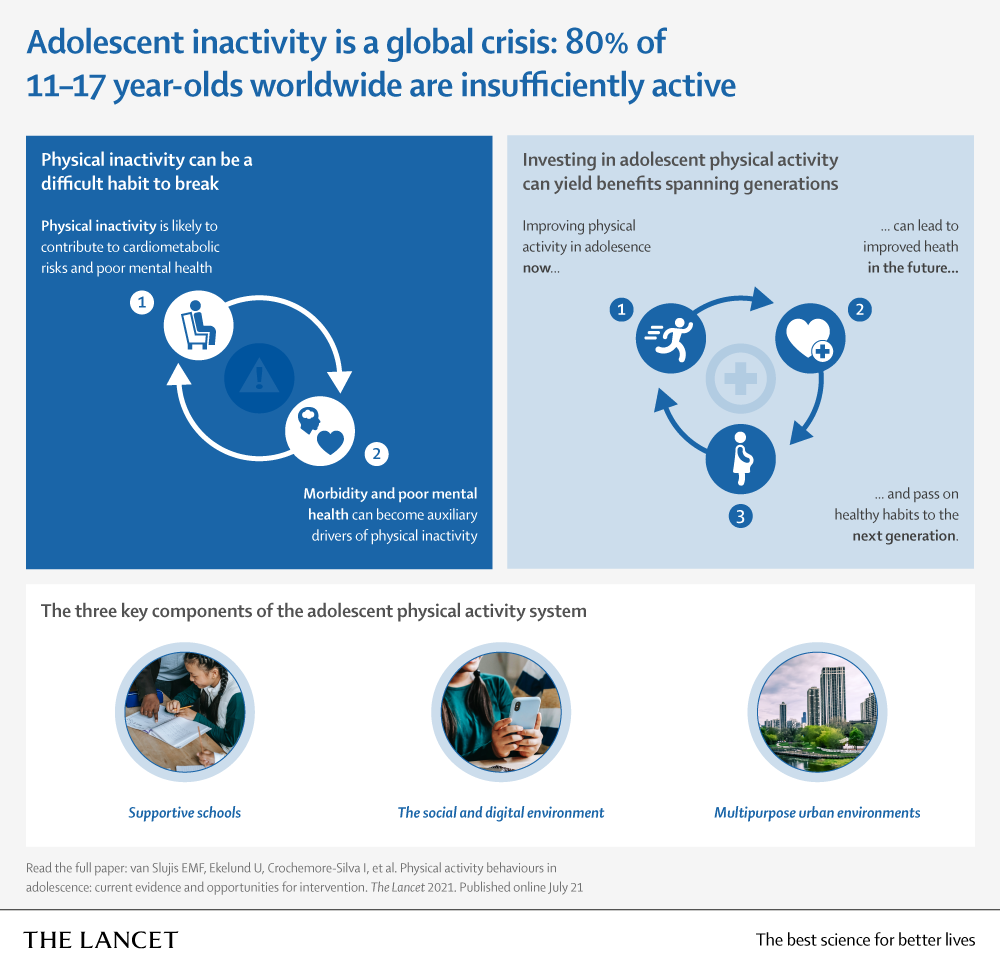 Paper 2: More must be done to empower the rights of people living with disabilities to participate in PA
Prof Kathleen A Martin Ginis, Dr Hidde P van der Ploeg, Prof Charlie Foster, Dr Byron Lai, Dr Christopher B McBride, Dr Kwok Ng, Prof Michael Pratt, Dr Celina H Shirazipour, Prof Brett Smith, Dr Priscilla M Vásquez, Prof Gregory W Heath.
Policymakers should do more to advance the rights of PLWD to participate in PA.
In high income countries, People living with disabilities (PLWD) meeting PA guidelines ranges from 21-60% as opposed to 54-91% adults without disabilities.
The inequalities result in PLWD at higher risk of developing serious health problems due to physical inactivity.
Any amount of PA is beneficial for improving cardiovascular health, muscular strength, function skills and mental health.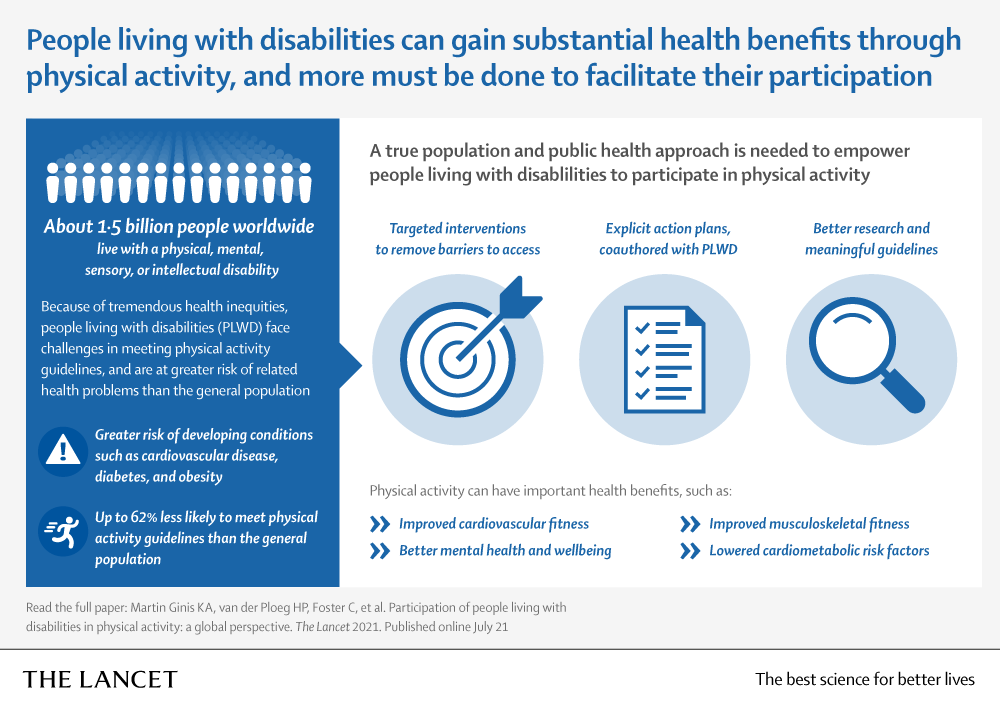 Paper 3: Olympics must provide a legacy for health that lasts
Prof Adrian E Bauman, Dr Masamitsu Kamada, Prof Rodrigo S Reis, Dr Richard P Troiano, Dr Ding Ding, Dr Karen Milton, Prof Niamh Murphy, Dr Pedro C Hallal
PA public health initiatives should be incorporated into Olympic and mass sporting event planning.
Olympic games had a minimal impact on PA in host cities and are a missed opportunity to improve health at the population level.
More planning and greater public health efforts are needed to generate a legacy of more PA following the Olympics or other mass sporting events.
To listen to Prof Adrian Bauman and Dr Masamitsu Kamada discuss this paper in the lancet voice podcast here.