Exercise is Medicine Mid-West (EIM Mid-West) – PhD Studentships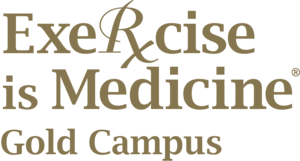 EIM at the University of Limerick would now like to offer a full-time PhD Scholarship to a suitable candidate, details of the application process are given below. The successful candidate would become part of the EIM at UL and be part of the Health Research Institute. As such, the PhD candidate would have the full support and access to UL postgraduate resources and laboratories. The expectation would be that the student would enrol in a structured PhD programme. During this time, the PhD candidate would be trained in both qualitative (interviews) and quantitative (questionnaire, physical health measures, audit) research methods appropriate to their project. The student would also be given the opportunity to contribute to relevant undergraduate modules, as agreed by the supervisory team. This will be managed to ensure that it provides necessary continuing professional development alongside the opportunity to meet the student's research requirements. As a full-time PhD student, the successful candidate would be assigned to this project and work as part of the Healthy UL Steering group.
EIM Mid-West PhD Studentship Feb 2023

The studentship will cover annual postgraduate fees (€5,500) and a stipend (€16,000 per annum). Successful applicants will normally have a postgraduate qualification or an Upper Second-Class Honours Degree in exercise science, physiotherapy, health promotion, psychology, physical activity, or a cognate area. Experience of working with clinical populations or older adults, teaching exercise to groups or individuals, evidence of project management, scientific writing and an understanding of statistics would be an advantage. Candidates would need to be able to demonstrate ability to work independently with support of a teaching or research supervisor and the enthusiasm to contribute to a stimulating research and teaching environment.
Informal enquiries should be directed to Professor Catherine Woods, Physical Activity for Health Research Cluster, Department of Physical Education and Sport Sciences, University of Limerick. Email: Catherine.Woods@ul.ie
Please send a CV (full curriculum vitae with referee details) with a personal statement outlining why you would like to pursue this research opportunity (maximum 500 words) and what you think you could contribute to this study (maximum 500 words) to Dr. Liam Kelly (Liam.Kelly@ul.ie). Closing date for receipt of application is March 17th 2023. Short-listed applicants will be required to attend for interview week commencing March 27th.