Job Opportunity – Professor of Sports Science, Maynooth University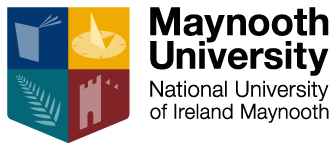 Job Description Details
Job Title : Professor of Sports Science Department : Office: Science & Engineering
Vacancy ID : 017221 Closing Date : 18-Sep-2022
Maynooth University seeks an outstanding academic to join our staff as Professor to help lead our new initiative in the area of exercise and sports science. The person appointed should have a strong track record in the area of teaching and educational innovation and experience in the development of new programmes in the area of exercise and sports science. Developing a strong research activity in this area is a key objective of the University and the appointed person should have an excellent record in research, scholarship and publication, ideally in any of the fields of anatomy, applied physiology, biomechanics, or nutrition, but also capable of leading on an interdisciplinary approach to the subject.
Maynooth University is developing a number of new programmes in the thematic area of sports and Exercise science – with a focus on the health-related aspects of exercise and sports, particularly human health and well-being, rehabilitation, and healthy aging. This initiative builds on our existing expertise in the related areas of life sciences, psychology, and business. The successful applicant will help develop of new undergraduate and postgraduate academic programmes but is also expected to help maintain their own ongoing research activities and encourage the growth of interdisciplinary research activity in the general area of health and wellbeing in the University.
Maynooth University is committed to a strategy in which the primary university goals of excellent research and scholarship and outstanding education are interlinked and equally valued. Professors will be expected to provide significant intellectual leadership, through a demonstrated commitment to both education and research, and also to contribute to the effective leadership and management of the department, the faculty and the university.
For informal enquiries relating to this role, please email recruitment@mu.ie
https://my.corehr.com/pls/nuimrecruit/erq_jobspec_version_4.display_form?p_company=1&p_internal_external=E&p_display_in_irish=N&p_process_type=&p_applicant_no=&p_form_profile_detail=&p_display_apply_ind=Y&p_refresh_search=Y&p_recruitment_id=017221