October Blog – International Walk to School Month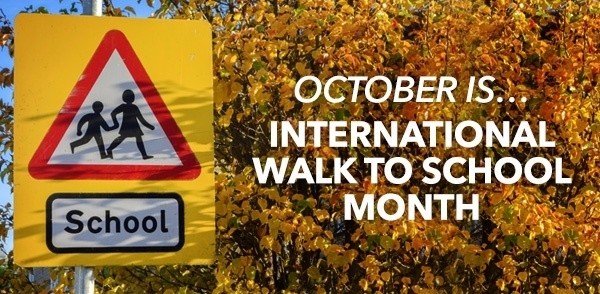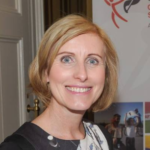 This month's featured blog post is from Shirley O'Shea, I-PARC Project Team member and Senior Health Promotion Officer for Physical Activity, Health & Wellbeing Division, Health Services Executive 
October is 'International Walk to School Month', an opportunity for children to join hundreds of thousands of pupils across the globe celebrating the walk to school. After the awareness raising and efforts, what can schools, parents and communities do to sustain efforts in active travel to school?
Census figures show over the last 30 years Self-propelled transport that involves an element of exercise, walking and cycling, has fallen by half, from 49.5 per cent of primary school students in 1986 to 25 per cent in 2016. 37% of all trips to school are 1 mile or less!
The main substitute for these options has been the rise in car travel to primary school which rose from 24 per cent of journeys in 1986 to 59.8 per cent in 2016.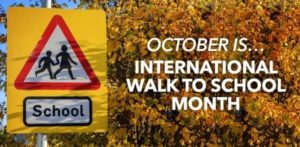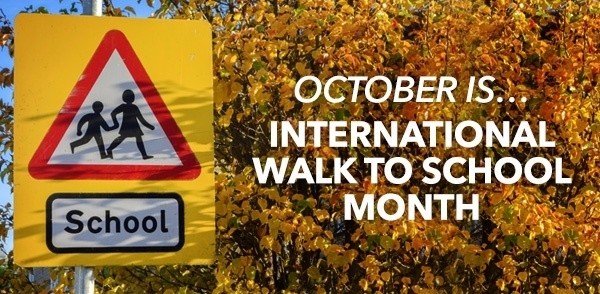 As traffic ramps up in September, the usual reasons are given for the number of children driven to school who live within walking and cycling distances. Concerns about safety, heavy school bags, lack of public transport and school bus options has resulted in the emergence of a car dependant generation. Aside from the transport implications, the increased use of the car for school journeys has consequences for children's overall health, in terms of physical inactivity, exposure to pollution and impeding social development.
The focus on young people and climate change is a timely incentive to examine what we can do as a country at a national and local level to change the status quo. Below are some of the initiatives being run across the country with links within to the relevant websites. 
The Green School's Travel theme is funded by the Department of Transport, Tourism and Sport and supported by the National Transport Authority. The ultimate aim of the theme is to increase the number of students walking, cycling, scooting, and using public transport or carpooling on the way to school. There is a vast array of resources and case studies for schools to use.
Green Schools recently launched its latest campaign #andshecycles – In Ireland, fewer than one in 250 girls cycle to school each day focuses on encouraging young women – particularly teenagers – to cycle while recognising and discussing the reasons why they feel that cycling is not for them.
The Department of Education and Skills Active School Flag (ASF) is awarded to schools that strive to achieve a physically educated and physically active school community. The process aims to get more schools, more active, more often. Increasing walking and cycling activities both in and out of school are encouraged.
As part of the HSE's Health Promotion support for schools, training is provided to teachers on 'A Whole School Approach to Physical Activity', one of the training and resources is 'Get your school walking' – a guide to promoting walking for schools, it has been developed to assist school communities – teachers, parents and students – create a school environment that supports and promotes walking. Visit Get Ireland Active for more information.
CYCLE RIGHT is the National Standard for Cycle Training and provides practical cycle safety and skills training to promote competent and confident cyclists. CYCLE RIGHT is an inclusive programme. CYCLE RIGHT is produced and supported by the Department of Transport, Tourism and Sport, the Road Safety Authority and Cycling Ireland, with input from central and local agencies and other groups. Many schools have participated in this programme providing important bike handling skills for children. As well as statutory agency interventions there has been a huge increase in advocacy groups to encourage walking and cycling.
Galway Cycling Bus is a community initiative whose aim is to get children of school going age cycling to and from school safely, it is guided by volunteers and parents from the local area. Lots of positive media coverage of what can be done with willingness from all.
Limerick School Cycle Bus is another group of parents and children cycling to school together from the North side of Limerick city to the city centre each school day.
Thank you for reading.